Description of Patterns to Profits
LEARN HOW TO TRADE STOCKS WITH THE BEST STRATEGIES AND TRADING PATTERNS
Patterns to Profits is designed to teach you some of the best strategies for day-trading, swing-trading and long-term investing, in a simple and very understandable manner, so that you can apply what you learn right away to your own trading.
You will learn the technical analysis and the charting patterns involved in each strategy while understanding how to handle, not only the good trades, but the not-so-good trades as well.
Gain the confidence to identify trading patterns with a high-success rate, manage the risk, and most importantly how to know when you should get out of the trade with your profits in hand. Go beyond just buying and selling stocks, and learn the methods that successful traders use to consistently profit in the stock market.
What will you learn in Patterns to Profits?
Head & Shoulders + Inverse Head & Shoulders Pattern
Trading H&S + IH&S Patterns (1:15)
Intel Corp (INTC) Head and Shoulders Pattern (5:14)
Starbucks (SBUX) Inverse Head and Shoulders Pattern Daily + Weekly (5:03)
Apple (AAPL) Head and Shoulders Pattern (2:08)
Broadcom Limited (AVGO) Inverse Head and Shoulders Pattern (2:42)
Univar (UNVR) Inverse Head and Shoulders Pattern Intraday (4:37)
KB Home (KBH) Inverse Head and Shoulders Pattern Monthly Chart (2:48)
Playing the Trend Line Bounce
Trading Rising and Declining Trend Lines (1:31)
Bank of America (BAC) Rising Trend Line (6:13)
Royal Caribbean Cruises (RCL) Declining Trend Line (9:09)
Tesla (TSLA) Rising Trend Line (9:12)
Tractor Supply (TSCO) Declining Trend Line (5:36)
Alibaba (BABA) Rising Trend Line (5:56)
Apple (AAPL) Declining Trend-Line Weekly Chart (8:05)
Trading The Flag Pattern
Simplicity of the Flag Pattern (1:02)
Amazon (AMZN) Bull Flag Pattern (5:51)
Aecom (ACM) Bear Flag Pattern (5:20)
Norfolk Southern (NSC) Bull Flag Pattern (6:24)
Verizon (VZ) Bear Flag Pattern (4:49)
Norwegian Cruise Line (NCLH) Bull Flag Pattern (3:37)
Nike (NKE) Bearish Flag Pattern (5:12)
How to Trade Using Support and Resistance Levels
Support/Resistance Breaks and How to Use them (0:50)
Harris Corp (HRS) Support Breakdown (7:14)
Chipotle Mexican Grill (CMG) Resistance Breakout (4:30)
D.R. Horton (DHI) Support Breakdown (6:19)
Citrix Systems (CTXS) Resistance Breakout (6:03)
Square (SQ) Support Breakdown (3:58)
Facebook (FB) Resistance Breakout (2:43)
Understanding and Profiting from Triangles
Triangle Play and How It Works for You (0:49)
F5 Networks (FFIV) Ascending Triangle Break Up (3:50)
Perrigo (PRGO) Descending Triangle Breakdown (5:09)
J.P. Morgan Chase (JPM) Symmetrical Triangle Break Up (4:44)
Alphabet (GOOGL) Symmetrical Triangle Breakdown (3:37)
Adobe Systems (ADBE) Continuation Triangle (4:13)
Cimarex Energy (XEC) Continuation Triangle Pattern (4:47)
Wrap-Up
Updated Trades Setups and Patterns
Shopify (SHOP) Bull Flag Pattern (2:25)
ServiceNow (NOW) Bull Flag (1:57)
Shake Shack (SHAK) Double Top, Bear Flag (5:30)
Floor & Decor (FND) Support Breakdown (2:16)
About Instructor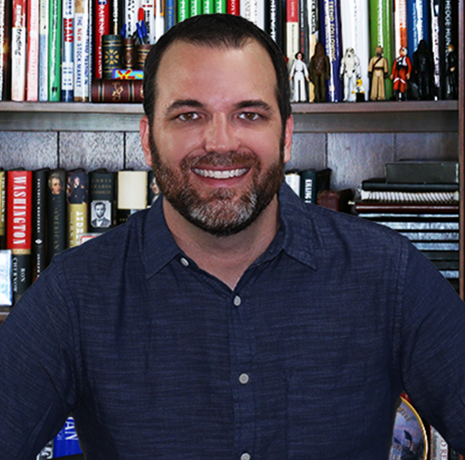 Ryan Mallory
I have traded stocks since the ripe, young age of 11 years old when my dad began teaching me about the financial markets. My success didn't happen overnight, and there were times when I doubted myself (actually a lot of times), but in the end, I fought through the difficult times to become a successful and consistently profitable trader.
For years, I have helped swing-traders find their niche in the stock market. Trading success can be found in the stock market, but it takes dedication to developing and honing in your trading strategy into a model that fits your personality and your abilities as a full time or part-time trader.
I founded SharePlanner back in 2007, and since then it has become a haven for traders to learn how to trade in the stock market and to do so successfully. I have witnessed many traders over the last 10+ years find success and to exponentially increase their confidence as it pertains to successful stock trading.
It is my goal and my passion to continue helping traders and to trade for myself as well. It is truly the greatest job ever!
More courses from the same author: Share Planner