About the Content Providers: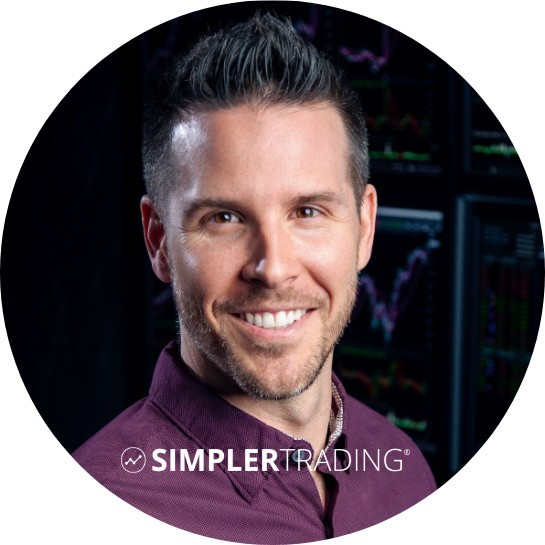 About TG: After graduating with his mechanical engineering degree, TG earned his Series 6 and 63 licenses to begin his career with New York Life. His long history of stock market trading inspired him to leave corporate life after a few years. He then went on to develop his proprietary Moxie Indicator and trading system. After years of trading and presenting educational seminars, he decided to help more people by joining the Simpler team.
What You'll Learn In Simple Tools for High Probability Trade Setups?
Who Uses This Strategy: TG Watkins
What: TG's number one trading tool is the Moxie Indicator, but to give multiple points of confirmation he incorporates 4 common indicators available to everyone. These ancillary but important tools, when all used together, can paint a very clear picture that allows TG to trade with the precision that helps set him apart. Not only do these simple indicators and rules allow him to find excellent entries, they also aid in letting him know when to cash in some profits along the way. Towards the end of the class, TG shows you how he ties these easy to use indicators together with his proprietary Moxie Indicator for consistently reliable entries.
Asset Class/Markets: The tools mentioned in this class can be used to trade stocks, options or futures.
Skill Level: This class and strategy has something to offer all traders, regardless of experience level.
Why Buy This Class: If you want a conservative, low risk way to earn consistent weekly profits, this class is worth your time and energy.
More courses from the same author: SimplerTrading
DELIVERY POLICY:
When will I receive my course?
You will receive a link to download your course immediately or within 1 to 21 days. It depends on the product you buy, so please read the short description of the product carefully before making a purchase.
How is my course delivered?
We share courses through Google Drive, so once your order is complete, you'll receive an invitation to view the course in your email.
To avoid any delay in delivery, please provide an Gmail and enter your email address correctly in the Checkout Page.
In case you submit a wrong email address, please contact us to resend the course to the correct email.
How do I check status of my order?
Please log in to TradingAZ account then go to Order Page. You will find all your orders includes number, date, status and total price.
If the status is Processing: Your course is being uploaded. Please be patient and wait for us to complete your order. If your order has multiple courses and one of them has not been updated with the download link, the status of the order is also Processing.
If the status is Completed: Your course is ready for immediate download. Click "VIEW" to view details and download the course.
Where can I find my course?
Once your order is complete, a link to download the course will automatically be sent to your email.
You can also get the download link by logging into your TradingAZ account then going to Downloads Page.