Description of Wyckoff Trading Practicum Course
Wyckoff Trading Practicum Course has been designed specifically for WTC graduates, with exercises emphasizing Wyckoff Method analysis of stock charts as they unfold over time.  Real proficiency in the Wyckoff Method (or anything else, for that matter) comes only with deliberate practice.
Therefore, this course offers participants multiple opportunities to apply and refine their visual pattern recognition and trade management abilities using Wyckoff trading techniques.
The course will consist of fifteen weekly 2 1/2-hour interactive online sessions as well as homework assignments intended to reinforce and deepen your understanding of how to apply the Wyckoff Method approach to trading and investing.
What will you learn in Wyckoff Trading Practicum Course?
Accumulation and distribution trading range characteristics
Price and volume relationships
Influence of market sentiment and stock news events on trade management
Filtering trade candidates using Wyckoff Method Market Structure, Supply and Demand, and Comparative and Relative Strength Analysis
Trade tactics and management
About Instructor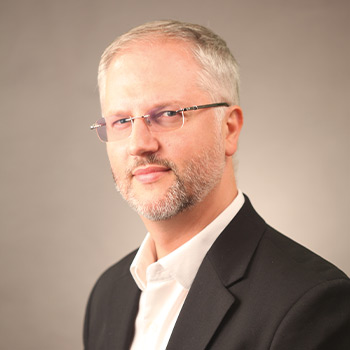 Roman Bogomazov is a Wyckoff Method trader and educator.
He is an Adjunct Professor at Golden Gate University in San Francisco, where, together with the late Hank Pruden, he developed a Wyckoff Method online curriculum.
He is also President of Wyckoff Associates, LLC, an enterprise providing online Wyckoff Method education to traders throughout the world
Using WyckoffAnalytics.com as a thriving trading community platform, Roman has developed a comprehensive educational curriculum covering basic to advanced Wyckoff concepts and techniques, as well as visual pattern recognition and real-time drills to enhance traders' skills and confidence.
In the last 3 years alone, Roman has conducted over 700 classes and presentations, and has taught collaboratively with many Wyckoff experts and traders.
A dedicated and passionate Wyckoffian, he has used the Wyckoff Method exclusively for his own trading for the last 20 years.
Roman has also served as a Board Member of the International Federation of Technical Analysts and as past president of the Technical Securities Analysts Association of San Francisco.
More courses from the same author: Wyckoffanalytics